THE GOOD, THE BAD & THE UGLY (the best, the worst & the most over hyped guitar orientated drivel ever to get a record released):
THE GOOD – DEPECHE MODE, ARCTIC MONKEYS, PJ HARVEY, BAT FOR LASHES, THE FUTUREHEADS, THE COURTEENERS, ARCADE FIRE, DOVES, AIMEE MANN, MORRISSEY, BROKEN RECORDS, GRACE JONES, DELPHIC, FIELD MUSIC & RADIOHEAD
THE BAD – STEREOPHONICS, KEANE, RAZORLIGHT, CHRIS CORNELL, ATHLETE, THE SCRIPT & more to follow!
THE UGLY – THE KOOKS, MOKE, AVRIL LAVIGNE, KID ROCK, ANOUK & BABYSHAMBLES
2009 – THE YEAR SO FAR …
bums worth another mention in no particular order (majority released over the past 12 months)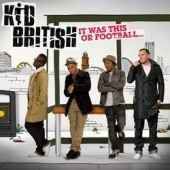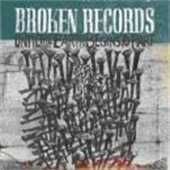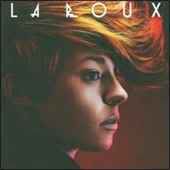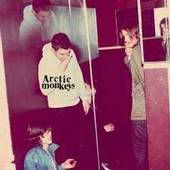 Albums are given marks out of 10: All albums given 10 or 9 are essential! – All albums given 8.5, 8+ and 8 are highly recommended,
those given 7.5 are very good and recommended (while a 7+ is much better than a 7 but not as impressive as a 7.5), a 6.5 or 6+ are good to decent, a 6 is average or just about acceptable, while anything from 5.5 downwards start to sound a bit grim, and all albums under a 3 should be removed from their cases and would have much better use as a beermat!
THEM CROOKED VULTURES – Them Crooked Vultures (Columbia) 6/10
BLACK GOLD – Rush (Red Bull Records) 4.5/10
THE ANTLERS – Hospice (K7 Records) 5+/10
STING – If On A Winter`s Night … (Decca) 6/10
STEREOPHONICS – Keep Calm And Carry On (Mercury) 3/10
TOM HINGLEY – Thames Valley Delta Blues (New Memorabilia) 7+/10
101 INDIE CLASSICS {5 CD} – various artists (EMI) 7.5/10
JULIAN CASABLANCAS – Phrazes For The Young (Rough Trade / RCA) 5.5/10
PURESSENCE – Sharpen Up The Knives (Caserta Red) 7.5/10
SKUNK ANANSIE – Smashes & Trashes (One Little Indian) 3.5/10
RYUICHI SAKAMOTO – Playing the Piano (Decca) 7+/10
CREED – Full Circle (EMI) 4+/10
SLAYER – World Painted Blood (Columbia) 3/10
BRETT ANDERSON – Slow Attack (BA Songs) 5+/10
LUCAS RENNEY – Strange Glory (Brille) 7/10
WOLFMOTHER – Cosmic Egg (Island / Modular) 5/10
MORRISSEY – Swords (Polydor) 7+/10
COPARCK – A Dog and Pony Show (V2) 5/10
EPICA – Design Your Universe (Nuclear Blast) 3/10
AIR – Love 2 (EMI / Astralwerks) 6+/10
HOCKEY – Mind Chaos (EMI) 5.5/10
THE FLAMING LIPS – Embryonic (Warners) 5+/10
SERGEANT – Sergeant (Shy Records) 6.5/10
SLADE – Live at The BBC {2 CD} (Salvo) 7+/10
MADNESS – Total Madness {CD & DVD} (Union) 8/10
ECHO & THE BUNNYMEN – The Fountain (Ocean Rain) 6/10
EDITORS – In This Light and on This Evening (Kitchenware) 6+/10
BAD LIEUTENANT – Never Cry Another Tear (Triple Echo) 7.5/10
GIRLS – Album (Fantasy Trash Can) 6+/10
ALICE IN CHAINS – Black Gives Way to Blue (Parlophone) 4/10
DAVID SYLVIAN – Manafon (Samadhisound) 7+/10
MAPS – Turning The Mind (Mute) 7+/10
KISS – Sonic Boom (Roadrunner) 3/10
IAN BROWN – My Way (Polydor) 6+/10
PEARL JAM – Backspacer (Universal) 6/10
DAVID GRAY – Draw The Line (Polydor / East West) 6/10
ANOUK – For Bitter Or Worse (EMI Benelux) 2.5/10
PARAMORE – Brand New Eyes (Fueled By Ramen) 6+/10
PALOMA FAITH – Do You Want The Truth Or Something Beautiful (BMG) 7.5/10
MUSE – The Resistance (Warners) 7/10
THE CRIBS – Ignore The Ignorant (Wichita) 6/10
DJ HELL – Teufelswerk {2 CD} (Gigolo) 7+/10
HOPE SANDOVAL & THE WARM INVENTIONS – Through The Devil Softly (Nettwerk) 6.5/10
VICTORIAN ENGLISH GENTLEMENS CLUB – Love On An Oil Rig (This Is Fake DIY) 5+/10
MOKE – The Long and Dangerous Sea (PIAS) 2+/10
WILD BEASTS – Two Dancers (Domino Records) 7/10
TINARIWEN – Imidiwan: Companions (Independiente) 7+/10
INGLOURIOUS BASTERDS {ost} – various artists (Warners) 7.5/10
NOAH & THE WHALE – The First Days Of Spring (Mercury) 6/10
SUSANNA HOFFS & MATTHEW SWEET – Under The Covers, vol 2 (Shout Factory) 7+/10
SAINT ETIENNE – So Tough {2 CD Deluxe Edition} (Heavenly / Universal) 8+/10
SHE KEEPS BEES – Nests (Names Records / Rough Trade) 7.5/10
THE MADD – Are Pretty Quick! (Excelsior) 3.5/10
ARCTIC MONKEYS – Humbug (Domino) 7.5/10
ATHLETE – Black Swan (Polydor / Fiction) 4/10
MAGIC ARM – Make Lists, Do Something (Switchflicker Records) 7+/10
THE XX – XX (Young Turks / Rough Trade) 6.5/10
MEW – No More Stories Are Told Today … (BMG / Columbia) 5/10
THE STONE ROSES – The Stone Roses {20th Anniversary Edition} (BMG) 9/10
REVEREND & THE MAKERS – A French Kiss In The Chaos (Wall of Sound) 6/10
THE RUMBLE STRIPS – Welcome To The Walk Alone (Island) 7/10
THE TWANG – Jewellery Quarter (B-Unique) 4.5/10
KiD BRiTiSH – It Was This Or Football – part 1 (Mercury) 7.5/10
THE DEAD WEATHER – Horehound (Polydor / Columbia) 6+/10
ISOBEL HEYWORTH – The Attic Recordings (Green Bird) 7+/10
ENGINEERS – Three Fact Fader (K-Scope) 6+/10
BOMBAY BICYCLE CLUB – I Had The Blues But I Shook Them Loose (Island) 7+/10
FLORENCE AND THE MACHINE – Lungs (Island) 6.5/10
DINOSAUR Jr. – Farm (PIAS) 3.5/10
SLOW CLUB – Yeah So (Moshi Moshi) 7+/10
WILCO – Wilco (None Such) 6/10
WHITE DENIM – Fits (Full Time Hobby) 5/10
LA ROUX – La Roux (Polydor) 7.5/10
THE GOSSIP – Music For Men (BMG) 6.5/10
THE ANSWERING MACHINE – Another City, Another Sorry (Heist Or Hit) 7+/10
Common People: The Brit Pop Story – va {3 CD} (Universal) 7.5/10
BLUR – Midlife: A Beginners Guide To Blur {2 CD} (EMI) 7.5/10
ENTER SHIKARI – Common Dreads (Ambush Reality) 7+/10
PLACEBO – Battle For The Sun (PIAS) 6+/10
SONIC YOUTH – The Eternal (Matador) 6.5/10
LITTLE BOOTS – Hands (679 / Warners) 7/10
KASABIAN – The West Ryder Pauper Lunatic Asylum (BMG / Sony) 5/10
JARVIS COCKER – Further Complications (Rough Trade) 7/10
SIMPLE MINDS – Graffiti Soul (Universal) 6.5/10
GRIZZLY BEAR – Veckatimest (Warp) 6+/10
MARILYN MANSON – The High End Of Low (Polydor) 7/10
SIOUXSIE & THE BANSHEES – At the BBC {3 CDs & 1 DVD} (Polydor) 9/10
SAINT ETIENNE – Fox Base Alpha {2 CD Deluxe Edition} (Heavenly / Universal) 7.5/10
BROKEN RECORDS – Until The Earth Begins To Part (4AD) 8/10
GOLDEN SILVERS – True Romance (XL) 7+/10
JOHAN – 4 (Excelsior) 4/10
PASSION PIT – Manners (BMG) 7+/10
THE FIELD – Yesterday and Today (Kompakt) 6+/10
POLLY SCATTERGOOD – Polly Scattergood (Mute) 6.5/10
THE MACCABEES – Wall of Arms (Polydor / Fiction) 6.5/10
GREEN DAY – 21st Century Breakdown (Warners / Reprise) 5/10
MANIC STREET PREACHERS – Journal For Plague Lovers (Columbia) 6+/10
MADNESS – The Liberty of Norton Folgate (Lucky Seven) 7/10
TORI AMOS – Abnormally Attracted to Sin (Universal Republic) 7+/10
THE HORRORS – Primary Colours (XL) 7+/10
THE SHEER – Here and Now and Long Before (PIAS Benelux) 1.5/10
MAXIMO PARK – Quicken The Heart (Warp) 6+/10
POST WAR YEARS – Greats & The Happenings (Wealth) 7+/10
THE GATHERING – The West Pole (Psychonaut) 3.5/10
GALLOWS – Grey Britain (Warners / Sire Records) 7/10
GAZPACHO – Tick Tock (HWT / Bertus) 5+/10
THE ENEMY – Music For The People (Warners) 4+/10
SKA MANIA – various artists {2CD} (Universal – UMTV) 7+/10
SILVERSUN PICKUPS – Swoon (Warners / Dangerbird) 6/10
DEPECHE MODE – Sounds Of The Universe (Mute) 7.5/10
ART BRUT – Art Brut Vs Satan (Downtown / Cooking Vinyl) 7/10
SUPER FURRY ANIMALS – Dark Nights / Light Years (Rough Trade) 6/10
SIOUXSIE & THE BANSHEES – A Kiss In The Dreamhouse {Remastered} (Polydor) 7.5/10
THE MUMMERS – Tale To Tell (Big Bass Drum) 7.5/10
CAMERA OBSCURA – My Maudlin Career (4AD) 7+/10
ENNIO MORRICONE – Soundtracks {2 CD} (Metro) 7.5/10
DANANANANAYKROYD – Hey Everyone (Best Before) 6.5/10
BAT FOR LASHES – Two Suns (EMI / Echo / Astralwerks) 8+/10
THERAPY? – Crooked Timber (Demolition / Global) 3.5/10
THE BOAT THAT ROCKED {ost} – various artists – 2 CD (Mercury) 7+/10
ULTRAVOX – Best of: Sight and Sound {2 CD & DVD} (EMI) 7+/10
DURUTTI COLUMN – Love In The Time Of Recession (Artful) 7/10
THE VIRGINS – The Virgins (Warners / Atlantic) 5/10
THE VEILS – Sun Gangs (Rough Trade) 6.5/10
GOMEZ – A New Tide (Eat Sleep) 6.5/10
DOVES – Kingdom Of Rust (Heavenly / EMI) 8/10
Peter Bjorn and John – Living Thing (Wichita) 6/10
CRYSTAL ANTLERS – Tentacles (Tough & Go) 5/10
SAINT ETIENNE – London Conversations: The Best Of {2CD & DVD} (Heavenly) 7.5/10
THE DECEMBERISTS – The Hazards of Love (Rough Trade / Capitol) 5/10
PJ Harvey and John Parish – A Woman A Man Walked By (Island Records) 7+/10
OFFICIAL SECRETS ACT – Understanding Electricity (One Little Indian) 7+/10
ROYKSOPP – Junior (Wall Of Sound / EMI / Astralwerks) 7+/10
THE WHITEST BOY ALIVE – Rules (Bubbles) 6+/10
1990s – Kicks (Rough Trade) 5/10
THE RAKES – Klang (V2) 5+/10
KARIMA FRANCIS – The Author (Kitchenware) 7+/10
CHRIS CORNELL – Scream (Polydor / Interscope) 3/10
Dark Was The Night – various artists {2 CD} (4AD) 7/10
BLACK LIPS – 200 Million Thousand (Vice) 4/10
STARSAILOR – All The Plans (Virgin) 4.5/10
HOWLING BELLS – Radio Wars (Independiente) 4/10
MONGREL – Better Than Heavy (Wall of Sound) 6.5/10
PETER DOCHERTY – Grace / Wastelands (Parlophone / EMI) 3+/10
SCHOOL OF SEVEN BELLS – Alpinisms (Ghostly International) 7.5/10
YEAH YEAH YEAHs – It`s Blitz! (Polydor) 7/10
WAR CHILD: Heroes – various artists (Parlophone) 6+/10
U2 – No Line On The Horizon (Interscope / Mercury) 5/10
RED LIGHT COMPANY – Fine Fascination (Lavolta) 7+/10
BEIRUT – March OF The Zapotec / Holland (Pompeii) 5/10
PASSION PIT – Chunk Of Change EP (BMG) 7+/10
THE PRODIGY – Invaders Must Die (Cooking Vinyl / V2) 4/10
DEERHUNTER – Microcastle (4AD / Kranky) 5/10
MARIKE JAGER – The Beauty Around (Morning Coffee) 3.5/10
EMPIRE OF THE SUN – Walking On A Dream (EMI) 6.5/10
MORRISSEY – Years Of Refusal (Decca / Polydor) 7.5/10
A R RAHMAN – Slumdog Millionaire {ost} (Polydor) 7+/10
THE FRAY – The Fray (Sony) 4/10
THE VIEW – Which Bitch? (1965) 6/10
LILY ALLEN – It`s Not Me It`s You (Parlophone) 5+/10
FRANZ FERDINAND – Tonight … (Domino) 7.5/10
THE SCRIPT – The Script (BMG / Sony) 3/10
SKY LARKIN – The Golden Spike (Wichita) 7/10
THE RIFLES – Great Escape (679 Recordings / Warners) 4/10
ANTHONY & THE JOHNSONS – The Crying Light (Rough Trade) 5+/10
WHITE LIES – To Lose My Life (Fiction / Polydor) 7.5/10
ANIMAL COLLECTIVE – Merriweather Post Pavilion (Domino) 6/10
FIGHT LIKE APES – The Mystery Of The Golden Medallion (Model Citizen) 7/10
FACTORY RECORDS: Communications 1978-92 – various artists {4 CD} (Rhino UK) 8+/10
FALL OUT BOY – Folie A Deux (Mercury / Fueled By Ramen) 7+/10
BELLE & SEBASTIAN – The BBC Sessions (Jeepster) 7.5/10
THE KILLERS – Day & Age (Island) 6+/10
THE SMITHS – The Sound Of The Smiths {2 CD} (Warners) 9+/10
SNOW PATROL – A Hundred Million Suns (Polydor / Geffen) 6/10
KEANE – Perfect Symmetry (Island) 2+/10
TRAVIS – Ode To J. Smith (Red Telephone Box) 7.5/10
GRACE JONES – Hurricane (Wall of Sound) 8.5/10
FLEET FOXES – Fleet Foxes (Bellaunion / Sub Pop) 7+/10
KINGS OF LEON – Only By The Night (BMG / RCA) 7+/10
GLASVEGAS – Glasvegas (Columbia) 7+/10
DOLPHIN BOY – Vertical Variations (Vertical Records – 2008) 7.5/10
DEATH OF THE NEIGHBOURHOOD – Death of the Neighbourhood (Atic) 7.5/10
BLOC PARTY – Intimacy (Wichita) 4+/10
THE WEEK THAT WAS – The Week That Was (Memphis Industries / PIAS) 7.5/10
THE BEEP SEALS – Things That Roar (Heron) 7+/10
OASIS – Dig Out Your Soul (Big Brother) 7+/10
AIMEE MANN – @#%&*! Smilers (ADA / Super Ego) 8+/10
THE FUTUREHEADS – This Is Not The World (Nul Records) 8.5/10
THE TING TINGS – We Started Nothing (Columbia) 7.5/10
TINDERSTICKS – The Hungry Saw (Beggars Banquet) 7+/10
THE COURTEENERS – St Jude (Polydor) 8.5/10
JAMES – Hey Ma (Mercury / Fontana) 7.5/10
THE LAST SHADOW PUPPETS – The Age Of The Understatement (Domino) 8/10












Personal Favourites

categories

Recent Posts

Search

Archives